Phil is one of the most amazing magicians you will ever meet. You should enlist his services for your next:
➔       birthday party
➔       wedding
➔       funeral
➔       magic show
➔       corporate event
➔       fundraiser
➔       charity auction
➔       magic-themed party
➔       random get-together with friends
➔       miscellaneous-other-kind-of-event
You may know Phil Amazing Telfeyan by his stage name, Phil, or by his legal name, Phil Telfeyan. But no matter how you've heard of him, you are certain to enjoy his company and his magic.
Things to Know:
1.      Phil does not accept money for his services.  He will only perform for you if:
(a)     you are a charitable organization, OR
(b)     you make a monetary donation to the charitable organization of your choosing.
2.      Phil only performs card magic.  He'll bring a deck of cards, a table, and a table cloth.  If you have a table, he'll bring a deck of cards and a table cloth to cover your table.  If you don't have a table and also don't want him to bring his own table, he'll just bring a deck of cards.
3.      Don't expect any dog-shaped balloons or spectators being cut in half, because Phil only performs card magic.
4.      Phil's performances are family-friendly, but they are best suited for folks aged 16 or older (younger kids tend to prefer clowns and other hijinks, which Phil also loves but sadly which he is incompetent to perform himself).
5.      Phil lives in Washington, D.C.; he will happily take public transportation to perform at your event within the D.C.-metro area.  For other locations, if you can get him there, he will perform at your event.
Handy Checklist:
✓      If you love magic, Phil is perfect for you.
✓      If you love awesomeness, amazingness, and/or happiness, Phil is perfect for you.
How to Book Phil for Your Event:
Have you decided to book Phil for your event?  E-mail his amazing agent/assistant, Kristina Majewski, at kristina@charitymagician.org
Testimonials:
See below for some insightful observations by Phil's fans/peers/paid endorsers:
"Phil's magic is the best magic you will ever see in your life, even if you plan to live for an unusually long time (i.e., like if there is a history of longevity in your family, or if you have a very healthy lifestyle, or if you have somehow figured out how to extend your life beyond the normal timeframe).  Basically what I'm saying is that Phil is great, his magic is great, and you'll be very happy to have hired him for your miscellaneous-event-of-any-kind."
— Liza, admirer of magic
"Phil is probably the greatest magician I know.  His sleight-of-hand boggles the mind."
— Brian, awesome magician
"Phil is the most amazing, entertaining close-up magician you will find.  I can honestly say that watching his card tricks was the most memorable experience of my life."
— James, random person
"Give me liberty, or give me death!"
— Patrick Henry, American patriot
"Phil is fun, funny, and funnier! His magic, however, is only so-so."
— Kristina, Phil's agent
"Just kidding about the 'so-so' point — Phil's magic is incredible!  I just wanted to see if he'd post a lukewarm endorsement; really, his magic is great."
— Kristina, Phil's agent
"Phil's magic left me with a sense of infinite wonder and amazement — and a deep longing to see more. If I never get the chance to meet God or fall in love, I will still die happy knowing that I've seen Phil's magic."
— Zach, someone who used to owe Phil money
Photos:
Phil graduating from magic school.*
Phil standing next to a police car.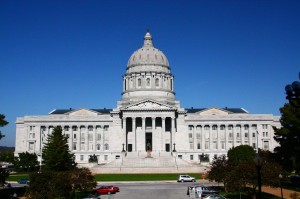 Phil [not shown] in front of his favorite state capitol building [shown].  He has been to all fifty.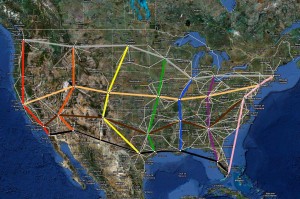 Phil's idea for a National Train System.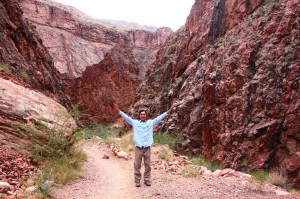 Phil hiking across the Grand Canyon.  He has hiked in all 60 National Parks.
Phil standing next to the word "justice".
Phil thinking about his next amazing magic trick.
Phil thinking about the overwhelming audience reaction he got to his last amazing magic trick.
Phil, presumably in the midst of doing something amazing.
The most hilarious book cover Phil has ever seen (just in case anybody doesn't recognize the author — either by name or picture — the text at the bottom of the book cover reminds you who he is).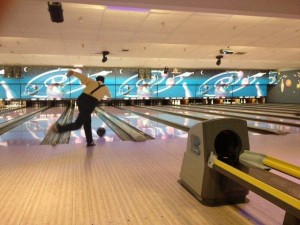 Phil beating his friends in a round of bowling.
Phil finishing the Austin marathon.
One of Phil's many recurring nightmares.
Some improvements Phil would make to Washington, D.C.'s subway system.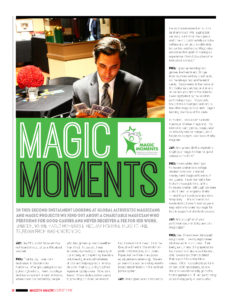 Phil's thoughts about life.
February 28, 1983.
*Note: The term "magic school" is used metaphorically.